Songs I've worked on…
My philosophy in audio production and mixing is to undertand the artist's vision and always serve the song. I listen to the songwriter/artist with the goal of creating the best feeling and sounding music possible.
get started!
Services I offer…
With over 1 million songs released every year it's never been more important to make sure your song sounds the best it can! I have over 20 years experience shaping and creating music while helping artists do their best work.

I offer production, mixing and mastering for most genres.
~Production is where sounds and instruments are chosen and recorded.
~Mixing is where the recorded sounds are shaped and balanced to blend into one cohesive song.
~Mastering is the final step in the process where the song gets polished and shaped so it sounds the same on most speakers, and levels are adjusted to industry standards.
Let's talk about your music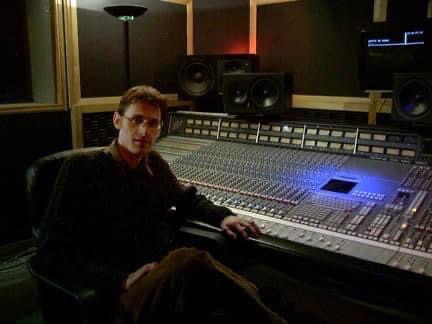 Production, mixing and mastering help to create:
~ polished and professional sounds ~
~ an ideal balance of all musical elements ~
~ clarity for an enjoyable listening experience ~
~ industry standard loudness ~
~ music thats sounds good on most speakers ~
What my clients say…
A personal recommedation is the highest compliment I can receive.
"I worked with Victor at Sonic Fix Studios for my first EP and it was a great experience. I recorded a bunch of songs during quarantine and the basic tracks were only guitar, vocal and bass recorded live without a click track. Victor added other instrumentation and percussion tracks to most of the songs, and he tweaked it until it sounded like there was a drummer and other musicians in the studio with us! Nobody can believe that the percussion was added later when they listen to it!"
Erika S.
Working with Victor Phillips is a treat! Communicating with me through the entire process, we worked in tandem with The Original Music School of Morristown NJ. Victor's notes were always constructive and never critical, adding nuances to the production and cleaning up plenty of my messes! The turn around was fast and the work was fun! If you're serious about putting your music together, don't go in blind, talk to Vic, he's got the experience and the energy to bring everything together! Sonic Fix is the way to go!
Nick K.
"We at Life With Joy Inc highly recommend Victor Phillips! He is a joy to work with. With his help we recreated the song Grateful and were able to record it using local talent. Victor broke down the song into sections so each of the four artists we used could sing over the musical parts. He makes magic with sound and we know you will be more than satisfied with his work"
Susan K.
"Sonic Fix has all the sonic fixings! I found myself working on a super time-sensitive project last year, and Victor came through with flying colors. Friendly service too. He did a bunch of mixing and editing that was way beyond my skills. He also mastered everything, bringing all the songs up to a clear, present, consistent level. I recommend his work to anyone looking for the same!"
Jeff D.
About me…
I've spent more than 20 years learning the art of music production and creation. Whether I'm working as a bassist, producer or mixing a song, helping artists achieve feeling and emotion with their music is what I love most.
Let's talk about how I can help
There are no stupid questions, only limiting fears.